(The House of Falconer Series – book 1)
Review by Deborah Nardone

---
Author: Barbara Taylor Bradford
Publisher: St. Martin's Press
Genre: Historical fiction
Pages: 379
Year of publication: 2018
Summary. Victorian England is a country of sharp divides between rich and poor, but James Lionel Falconer, who spends his days working at his father's market stall, is determined to become a merchant prince. Even as a child, he is everything a self-made man should be: handsome, ambitious, charming, and brimming with self-confidence. James quickly rises through the ranks, proving himself both hardworking and trustworthy, and catching the eye of Henry Malvern, head of the most prestigious shipping company in London. But when threats against his reputation – and his life – begin to emerge, James will have to prove that he truly is the master of his fate. Through scandal and romance, tragedy and triumph, the Falconer and Malvern family's lives intertwine in unexpected ways in this expansive and intricately detailed new novel filled with drama, intrigue, and Bradford's trademark cast of compelling characters.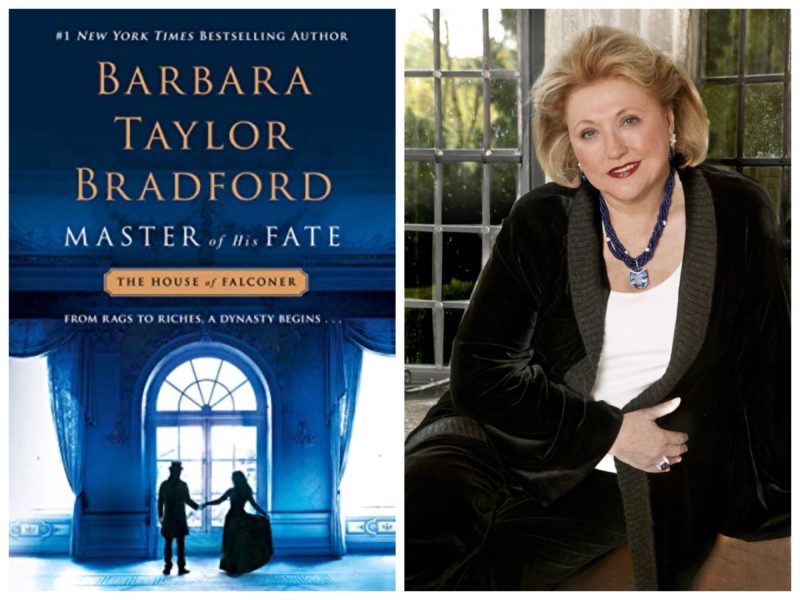 Review
The House of Falconer saga starts with a brilliant chapter that set the stage for what lays ahead and let us expect many plot twists in the upcoming books.
Master of his fate tells us about  the story and the evolution of James Lionel Falconer from 1884, when he decides to elevate his social position and become a merchant, to 1888, when he moves the first steps to achieve his dream. Despite some gaps in between these years, the book is very fluid to read.
Many characters live their lives around James. Some of them are part of his family, while others are figures who gravitate in some way around him. This large number of voices and points of view confuses the reader at first, but, just after a few chapters, you are completely absorbed in the Victorian London, in which the story takes place. In the end, all the pieces of the puzzle will fall into place and the picture the author wanted to depict becomes clear.
The main theme is definitely hard work that always pays off. Very often characters solve the situations they are facing with perseverance and goodwill. There are very few negative figures proposed in the novel in favor of mostly positive characters.
The other big topic is family, so important to the Falconers that many actions and decisions are taken depending on how they will affect the other members. Parents and children, grandparents and grandchildren, brothers and sisters: all demonstrate each other such a great love, so sincere and uncommon.
As already mentioned, Master of his fate is an introductory novel of a presumably much larger work. The narration proceeds quickly and never boring, but at the same time without particular action peaks. Only at the end of the book the action becomes more interesting and animated. The reader gets more and more curious about the events that will unfold in the upcoming chapters of the saga.
I can easily say that The House of Falconer saga has great potential to become one of those family sagas you just can't put down.
Deborah Nardone

https://instagram.com/recensioniluielei
Barbara Taylor Bradford
---
Barbara Taylor Bradford was born and raised in England. She left school at 15 for the typing pool at the Yorkshire Evening Post. At 16 she was a reporter, and at 18 she became the paper's first woman's page editor. Two years later, aged 20, she moved to London and became a fashion editor and columnist on Fleet Street. She started writing fiction when she was just seven-years-old and sold her first short story to a magazine for seven shillings and sixpence when she was ten. Barbara has had 34 books published, all worldwide bestsellers. Ten of her books have been produced as TV films or drama series by her movie producer husband Bob Bradford and actors including Liam Neeson, Sir Anthony Hopkins, Jenny Seagrove, Deborah Kerr, Sir John Mills and Elizabeth Hurley. Today, Barbara Taylor Bradford is published in over 90 countries in 40 languages, with sales figures in excess of 90 million.